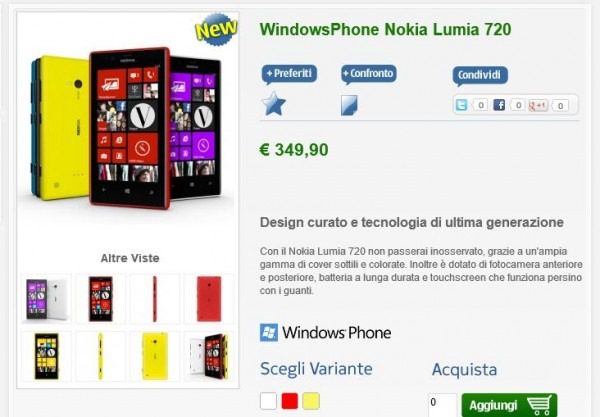 The Nokia Lumia 720 is set to hit the market in early April, but it is no surprise really to see it available earlier in one of Windows Phone's strongest markets, Italy.
There at Nokia's official store, NStore.it, they are offering the handset for 349.90 Euro, which seems to be a relatively reasonable price for the handset, which is Nokia's slimmest Lumia ever.
The handset features a 4.3 inch WVGA screen, very good 6.7 megapixel camera and 8 GB of storage, but of note is that it only has 512 MB of RAM, which means some of the latest games may not work on the device.
The smartphone is available in white, red and yellow, and can be purchased here.
Via Winphonino.com