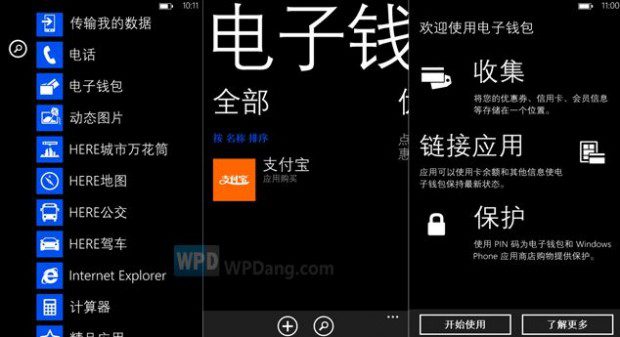 Windows Phone 8 came with a new feature called Wallet hub.
Windows Phone 8 will have a new hub called Wallet, which integrates all your bank and coupon apps and manages your payments with a secure PIN.

With your Wallet, you can instantly view balances of all your bank accounts, mileage on airplane memberships, and more. It's like Pageonce, but integrated natively and doesn't require you giving your information to another company since the hub works directly with the official apps of each company.

All apps will have the capability to plug into Wallet, and can display info like balance, account info, transactions, and more. You can click each app to get detailed information, and then launch the actual app if you still need more.
Wallet Hub was absent in Chinese Windows Phone 8 devices so far, but now Nokia has started shipping Nokia Lumia 720 with Wallet Hub enabled in it. Good news for Chinese Windows Phone users!
Source: WPDang