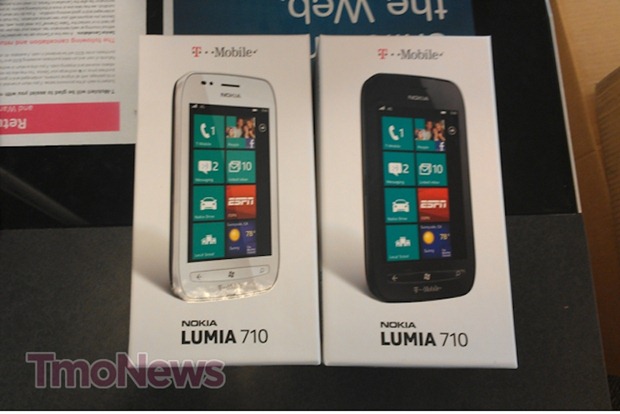 The Nokia Lumia 710 has shown up in T-Mobile US stores ahead of its 11th January release.
Both Black and White varieties will be available and the handset will come with basic accessories in the box, but also Nokia-specific accessories such as the coloured gel skin cases will also be on sale.
See more pictures at T-MoNews.com here.
Via Pocketnow.com