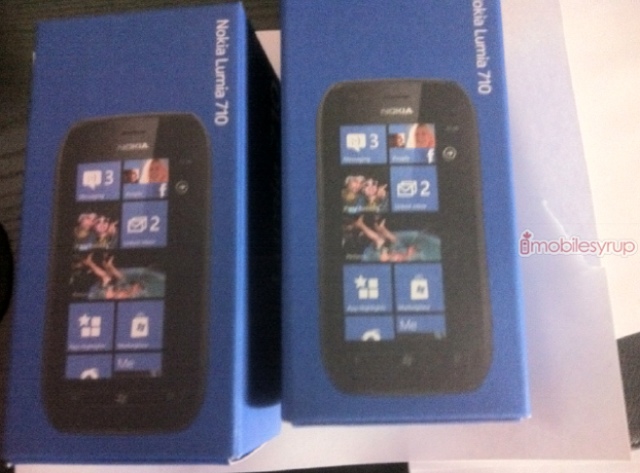 The Nokia Lumia 710 is arriving on Canadian shores soon at an unprecedented low price of only $253 unlocked, and it seems it will be beating that February 6th launch date.
Mobilesyrup reports handsets are already arriving in stores and that the phones are expected to go on sale pretty soon.
At that low price I will be expecting windows phones fans to be pick up two!
Read more at Mobilesyrup.com