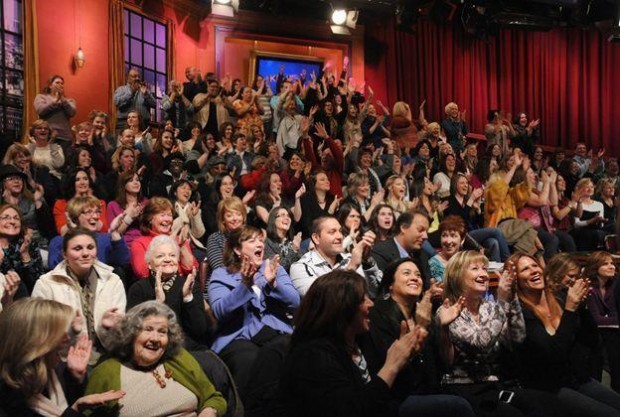 Nokia is slowly starting their promotions in US as Nokia Lumia 900 launch nears. Yesterday in a top morning talk show LIVE! with Kelly, Nokia gave away Lumia 710 devices with 6 months T-Mobile service for the audience.
Host Kelly Ripa talked about Windows Phone and shared photos on the Lumia 710 from behind-the-scenes of the Oscars and her special. In a particularly exciting moment for the 180 members of the live studio audience, Kelly announced that everyone would be going home with a free Windows Phone and six months of service from T-Mobile! The giveaway was followed by a short Windows Phone video that highlighted the ease with which photos can be quickly shared on Facebook.
This is just the beginning, we all know the marketing power of Nokia which we realized in Europe and Asia in the past few months.
via: Windows Team Blog