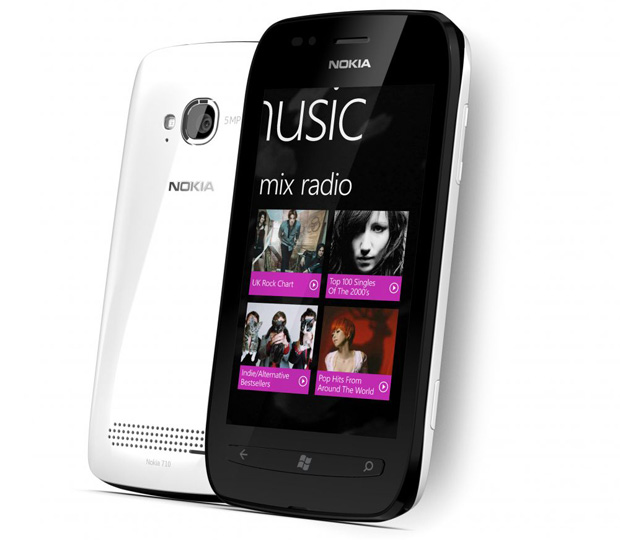 News.com reports that the Nokia Lumia 710 is doing relatively well on T-Mobile USA.
"Since launch (the Lumia 710) has consistently been among the most popular phones in the T-Mobile lineup," said Cara Walker, a spokeswoman for T-Mobile. "We're very pleased with the product and the reception it's getting among our customers."
T-Mobile and Nokia, while declining to provide specific sales figures, said they were pleased with the Lumia 710's performance.
Nokia spokesman Keith Nowak: "We are certainly pleased with the positive momentum that we are seeing with our initial Lumia offering in the U.S., as well as the reaction we have seen from customers."
"If you're new to the smartphone space, and there's no lock-in to the iOS or Android ecosystem, it's a great alternative," said Christopher Collins, an analyst at market research firm Compete.
The Lumia 710 is among the top five phones ordered online at T-Mobile, according to Compete. In February, the first full month of sales, it was added to online shopping carts more often than any phone except the Samsung Galaxy S II and the T-Mobile G2X, the firm said.
With online sales typically make up 30 percent to 40 percent of a carrier's total sales, the Lumia 710's performance online is likely indicative of its success at retail stores, said  Collins.
Other web sites also show the Lumia 710 has done well. It's one of the top three phones listed for T-Mobile at Amazon. Online cell phone retailer Wirefly lists it in the top five, and the company has said it has held up strongly in the past two months.
Collins notes that unlike past efforts with Windows Phone, T-Mobile sales representatives have been more willing to recommend the device.
"T-Mobile has been a pretty good partner in terms of executing on retail," Collins said. "Nokia has put a lot of energy behind it, which you haven't seen in the U.S."
In addition, the different feel of Windows Phone has helped the phone stand out among a sea of Android and BlackBerry devices at the carrier.
"I really expect to see interest decay when the 900 launches at AT&T," Collins said. "But so far it's been a pretty strong introduction to the market."
Read more at CNET here.