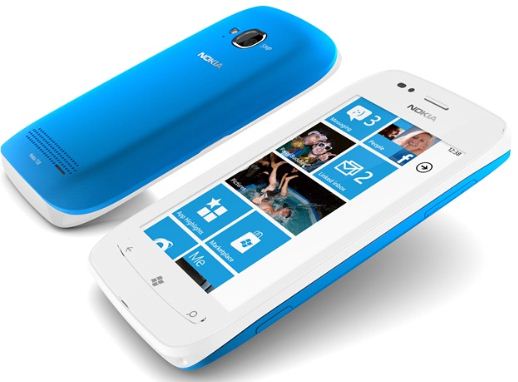 Vodafone UK will now be offering the Nokia Lumia 710, Nokia's cheaper Windows Phone 7 handset.
The phone will be selling for £20.50 on 24 month plans – including 100 minutes, 500 texts, and 250MB of mobile data.
Users will be able to pick up the handset from Vodafone stores, where their contacts, photos etc can be transferred directly to the handset using Vodafone's RED Box service, currently being promoted using the Nokia Lumia 800.
Buyers will also be able to get up to £270 for their old phone with Vodafone Buyback, and use Vodafone Data Test Drive for 3 months, which allows users to accurately estimate how much data they really use before committing to a data plan.
Vodafone says that the 710 has, "All the amazing features of the Nokia Lumia 800, plus fun changeable back covers."
Read more about the offer at Vodafone here.
Via GoMonews.com