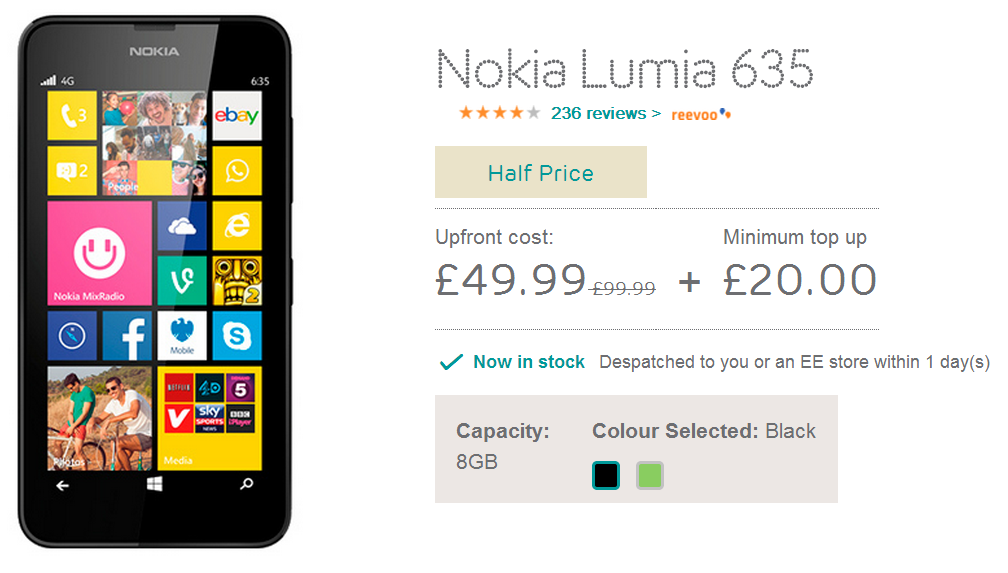 We are finally starting to see some of the US-style deals on Windows Phones coming to UK.
EE is selling the Nokia Lumia 635 on PAYGO for only £49.99, down from £99.99.
You still need to buy £20 of credit to qualify for the deal, but if you intend to use the phone on the network that should  not be too much of an inconvenience.
The handset comes with LTE support and 8 GB of storage, and is available in Black and Green.
Read more about the deal at EE here.
Via Noknok.tv