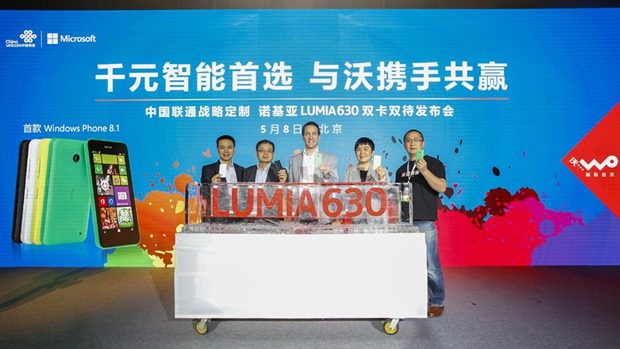 LiveSino.net reports that the Nokia Lumia 630 will hit Chinese store shelves on the 11th May.
The date was announced at a Microsoft event in China, with the handset set to become available at major retail channels for the list price of 999 yuan ($160).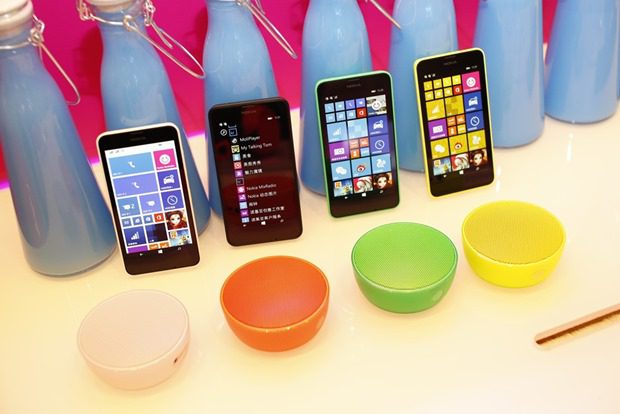 China Unicom will also be releasing the Dual-SIM version of the smartphone with the handset available for free on a two year and 3 year package. The handset will be available in yellow, green, white and black.
JD.com will also start selling the handset from the 12th May.
The handset features:
Supports seamless switching between two SIM cards , you can better manage your life and work, you can press your own favorite way more clearly and accurately classify the calls and messages, both easy and affordable;
To fill the gap of social experience , of course, inseparable Xiaolong speed quad-core processor, speed of Lenovo input (Word Flow), IE browser, and Sina microblogging, letters and other social applications.
Unique interchangeable polycarbonate color design cell phone case , and a black, white, green and yellow 4 colors to choose from, equipped with 4.5 inches screen WyattTM display, even in sunlight can clearly read the screen;
250,000 mass application, and enjoy high-end Lumia smartphones consistent service experience , professional photography support Nokia, Nokia MixRadio music service, free of charge HERE maps and navigation services; enjoy iQiyi video, Sohu video, and coming soon to Windows Phone popularity Game 2 Defend Radish, find your sister 2 and evil applications and gaming experience;
Windows Phone 8.1 will bring more outstanding operating experience , including content that contains more dynamic magnetic stickers, light slip to see the important notice Notification Center (Action Center), the new Windows Phone 8.1 Enterprise Suite, Microsoft Office mobile office application suite, OneDrive, so that the Nokia Lumia 630 dual card dual standby become a powerful tool for your daily work and life indispensable;
The new "SensorCore" low battery provides innovative intelligent sensing mode , recording daily activities, avoiding depleted volume, perfect support, including Bing and other health and fitness applications.
Massive storage space , up to micro SD card memory expansion, users can easily to pictures, videos, music, maps, and the storage location of the application to switch to 128GB.
Via LiveSino.net