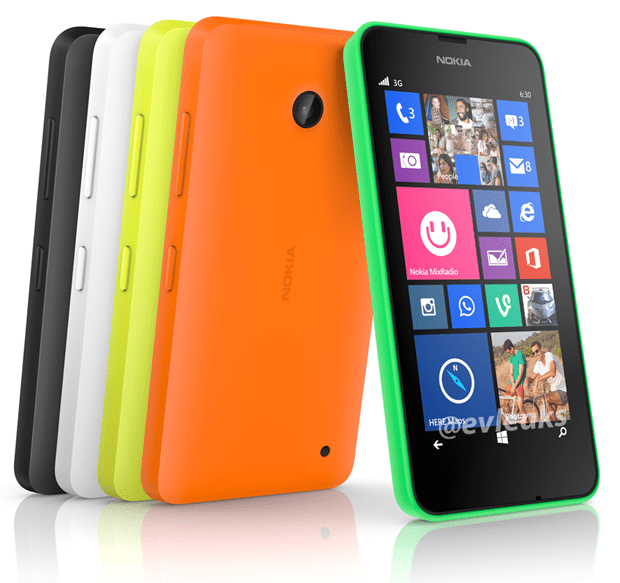 evLeaks have posted another picture of the Nokia Lumia 630, and while the Windows Phone 8.1 handset looks pretty slick, the absence of both a camera button and camera flash is pretty obvious.
The handset of course also lacks the front navigation keys, with those replaced by virtual buttons.
I don't know how much adding buttons to a phone costs, but I suspect the handset will lose a lot more than that in perceived value to users, and I hope Nokia decides to price the smartphone accordingly.
What do our readers think of this move? Let us know below.