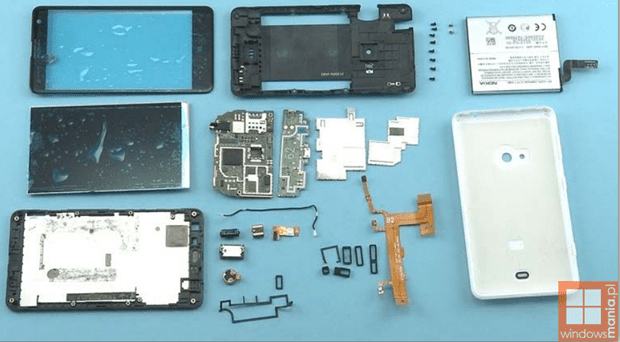 As we have come to expect WindowsMania.pl have managed to acquire internal pictures of the Nokia Lumia 625.
The device has a massive 4.7 inch WVGA screen and relatively cheap components, lacking for example a gyroscope and packing only 512 MB RAM.
The handset will retail for around £200 or 220 Euro, which seems somewhat on the high side for the technology it contains. The handset is however LTE equipped, which does help justify its price point.
From the disassembly pictures after the break the handset does look pretty repairable, which is always a plus.
See more pictures after the break.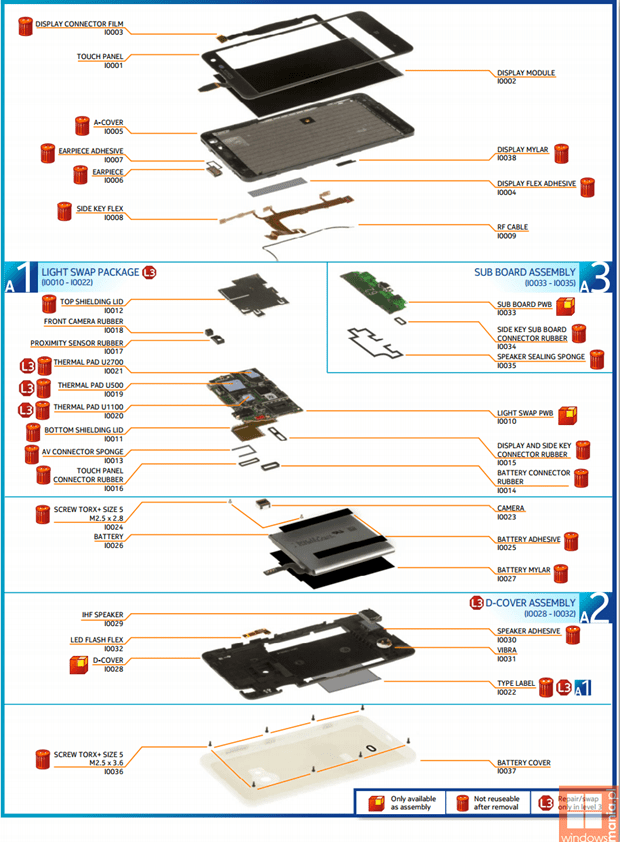 Via WindowsMania.pl.