Household sellers phones in April 2013:
1 Nokia Lumia 620
2 Apple iPhone 5
3 Nokia Lumia 820
4 Samsung Galaxy S III
5 Nokia Lumia 920
6 Samsung Galaxy GIO
7 Samsung Galaxy Xcover II
8 Nokia C2-01
9 Samsung Galaxy S 4
10 Samsung Galaxy S III Mini
11 ZTE Blade III
12 Nokia Asha 311
13 Apple iPhone 4S
14 Samsung Galaxy S II Plus
15 Apple iPhone 4
Corporate sellers phones in April 2013:
1 Nokia Lumia 820
2 Nokia C2-01
3 Nokia Lumia 620
4 Huawei F610
5 Nokia Lumia 920
6 Samsung Xcover 271
7 Apple iPhone 5
8 Nokia 300
9 Samsung Galaxy Xcover 2
10 Nokia Lumia 800
11 Apple iPhone 4S
12 Samsung Galaxy Xcover
13 Apple iPhone 4
14 Samsung Galaxy S II Plus
15 Samsung Galaxy S III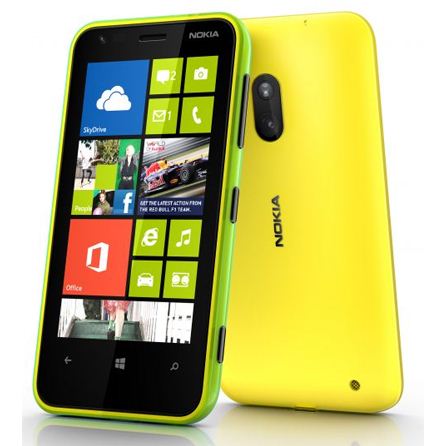 Finland's largest carrier Elisa have posted their sales charts for April, and it reads as good news for Nokia's Lumia 620 adoption.
The handset hit the top of the consumer charts and the 3rd position in the sales to business customers.
Elisa notes that phones in the 200-300 Euro price range were in high demand, and that the 237.60 euro Nokia Lumia 620 was the most popular of these.  Nokia did not have a Lumia in this price range before.
"Nokia was missing less than three hundred Euros Windows Phone 8 phones, but the Lumia 620 is a strong addition to Nokia's range, the phone is just the right price. Also, the other phones in this price range, such as the Samsung Galaxy SIII Mini and the Xcover 2's popularity can be seen list," says Henri Korpi from Elisa.
Corporate customers also liked the device.
"The companies among our customers have preferred Lumia mobiles. They are a perfect fit for Finnish companies already using the other handsets in the Lumia family and Nokia provide the necessary pricing alternatives to aid the construction of the mobile device's position," Mr. Niemelä.
The less than three hundred euro Nokia  Lumia 720 pre-orders have also started well, and deliveries will begin in May.
See the press release at Elisa here.
Thanks Jani for the tip.