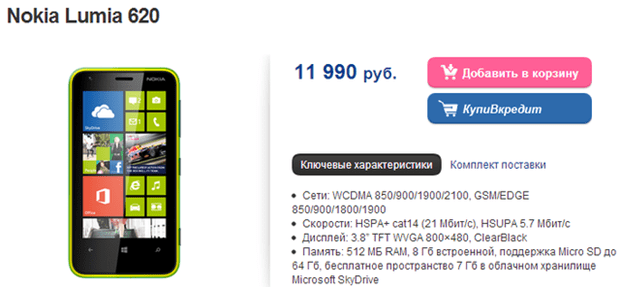 Much sooner than usually the case, Nokia's latest, the Nokia Lumia 620 has gone on sale in Russia.
The handset is currently on sale from Nokia's online store for 11 990 rubles ($396).
The handset is also available via Euroset for the same price with free shipping for next day delivery in Moscow, and two weeks elsewhere in Russia.
Nokia is said to have sold 15,000 Nokia Lumia 920's last December, a reasonable number for the small market, but also likely tempered by stock shortages and the high price.  The cheaper and simpler Nokia Lumia 620 will likely achieve much higher volume in the region.
Read more at WinPhoneLive.ru