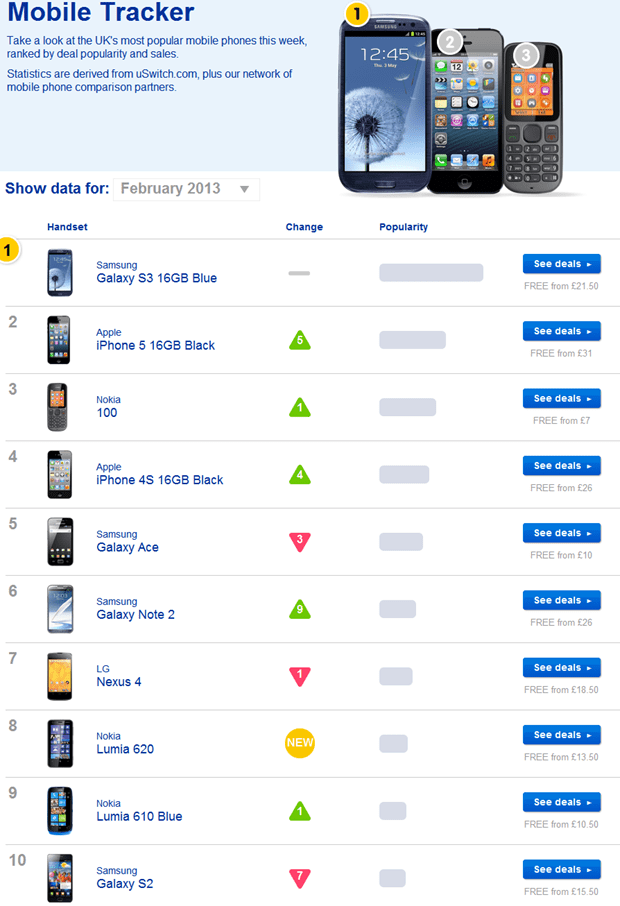 We saw last week that the Nokia Lumia 800 and 610 had a presence of uSwitch's Mobile tracker, which tracks UK's best selling mobile phones. While good handsets, they were not the latest Windows Phone 8 ones.
Now good news for Nokia is that their latest low-end handset, the Nokia Lumia 620, which sells for £50 more than the Nokia Lumia 610, has also managed to make an impact in cash-strapped UK, and has entered the top 10 at position 8.
Hopefully the more capable handset will continue to progress up the list, improving Nokia's margins and give Windows Phone a greater presence in UK. Unfortunately the Nokia Lumia 920 remains missing, as it seems asking punters to pay £36 per month for a Nokia Windows Phone is a bridge too par at the minute in UK.
Thanks Arun for the tip.