MobileInsurance.co.uk, a UK phone insurance company, has published some data regarding phone claims in UK, reports PCAdvisor.
"We've already looked at the phones that get accidentally damaged the most, but that tends to be down to the user," said Jason Brockman, director at MobileInsurance.co.uk.
"Breakdowns and faults with the handset itself often can't be avoided, so we wanted to let people know which phones most commonly experience faults so that they can avoid them."
Their data revealed the Samsung Galaxy S3 is most prone to breaking with Apple's iPhone 3GS the most reliable.  Not far from the top (or bottom) of the list however is the Nokia Lumia 610, Nokia's cheapest Windows Phone from last year and a reasonably good seller in UK.
This list features: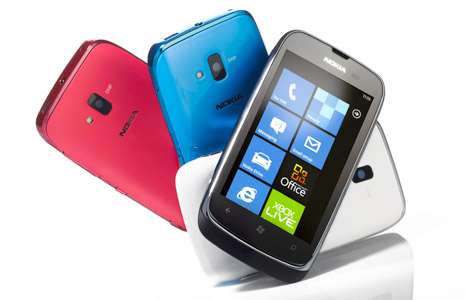 1.      Samsung Galaxy S III
2.      HTC Desire S
3.      Nokia Lumia 610
4.      iPhone 4
5.      BlackBerry Bold 9900
6.      iPhone 4S
7.      Sony Xperia S
8.      BlackBerry Curve 9220
9.      Samsung Tocco Lite 2
10.   LG Nexus 4
The data also revealed that users with white-coloured handsets were more likely to experience handset breakdowns or faults than those with black or silver phones – but could not explain why.
Brockman warns:
"If you have a phone that's prone to faults, like one of those 10 in the list, be sure to get your handset a decent insurance policy. We cover handsets up to 12 months old and, as part of that cover, we insure against phone fault  and handsets breaking down, effectively picking up where the manufacturer's warranty ends!"
Of course the above sentence may reveal why MobileInsurance's list is filled with the most popular handsets in UK.
On the other hand our recent poll did show more than a quarter of Nokia Lumia 920 owners had to send their phone back for repair, suggesting while Nokia's build quality is good their quality control may be slipping.
Do our Nokia Lumia 610 using readers find the device fault-prone? Let us know below.