The Nokia Lumia 610 is now on sale in China, and is available for 1,699 Chinese Yuan ($269 USD).
WPDang was one of the first customers and posted some unboxing pictures.
They report the 800 Mhz handset is as smooth and fast as all other Windows Phones, and the phone, which is available in black and white, is polished and "very beautiful". 
One interesting point to note is that the packaging is branded Nokia 610 rather than Nokia Lumia 610, similar to the Nokia 800 and 800c in China.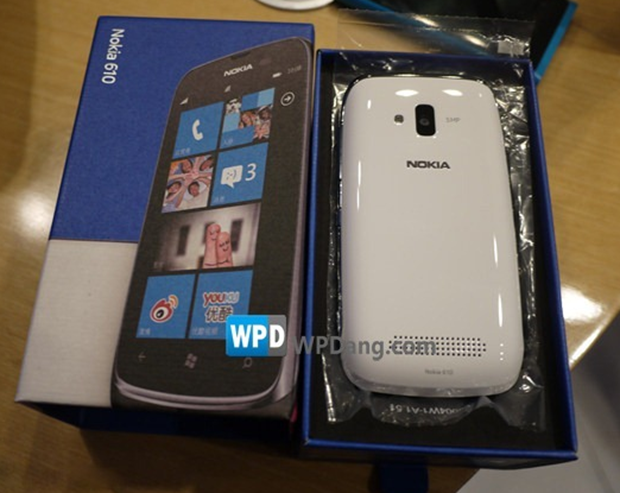 See more more pictures at WPDang here.
Via WPDaily.com