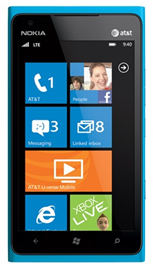 In a sign that the Nokia Lumia 900 and Nokia Lumia 610 will be heading to Australia soon, Nokia has just sent out an invitation to local media to preview the handsets at an undisclosed location in Sydney, Australia.
The event will be held on the 17th May, and presumably release of the handsets will occur soon after.  The Nokia Lumia 610 is already rolling out in South East Asia, while the Lumia 900 is making its way to Europe at the moment, with some delays however.
The invitation did not reveal which network will be hosting the devices, but if it is Telstra there is a chance the Nokia Lumia 900 will retain its LTE functionality, for use on the carrier's new network.
Have our Australian readers heard any more detail about the arrival of these devices? Let us know below.
Via Techworld.com.au