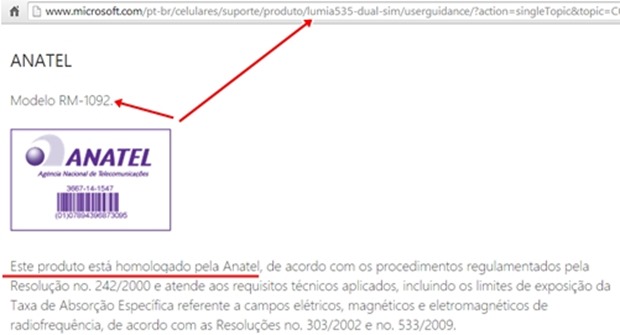 WindowsMania.com.br reports that the Microsoft Lumia 535 has been approved by Anatel, the Brazilian telecommunications certification authority.
They note the handset appears to be heading to the Brazilian market much faster than previous Nokia devices, possible the influence of the new Microsoft management.
The Lumia 535 has just been launched in India, and will be launched in Vietnam on Friday, and should hit Europe early in December. The device itself was announced 2 months ago, in September, suggesting Microsoft does work a bit faster than Nokia did.
The Lumia 535 features a 5 inch qHD screen, dual 5 megapixel cameras, 1GB of RAM, 8 GB of expandable storage and a Snapdragon 200 Quadcore processor.