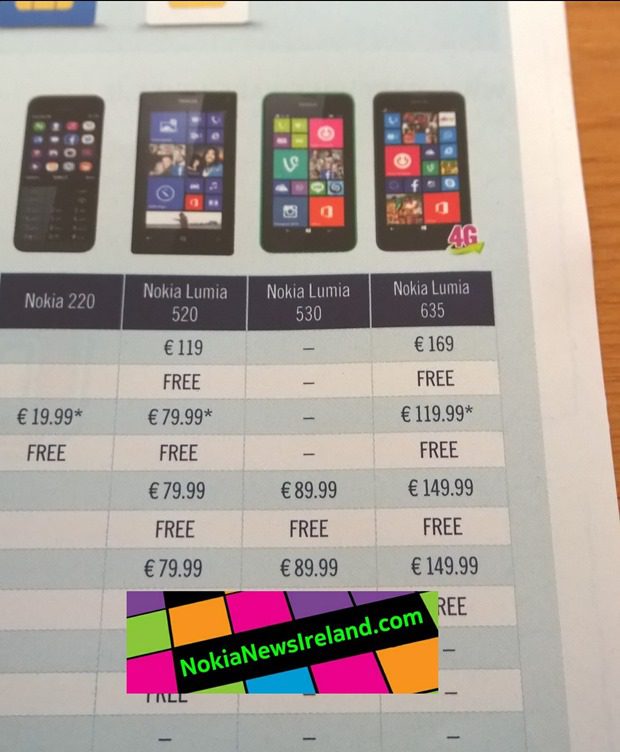 Nokia's most affordable Windows Phone yet, the Nokia Lumia 530, is set to hit Irish stores on the 1st September.
NokiaNewsIreland managed to track down some early pricing details.
The handset will be available on Three , Vodafone , Emobile and Meteor and will generally retail for between 89 and 99 Euro, with the older but still popular Nokia Lumia 520 retailing for around 20 Euro less, and the Nokia Lumia 635 considerably more.
NNI notes that at 89 Euro the handset competed with a range of Android devices with equivalent or usually lower specs, and a slight price reduction would make it a clear leader against devices which generally have 3.2 megapixel cameras and sometimes HVGA screens.
The numbers seem somewhat higher than in UK, where the handset is on sale for as little as £39.99 (50.50 Euro), but hopefully we will see price drops soon after launch.