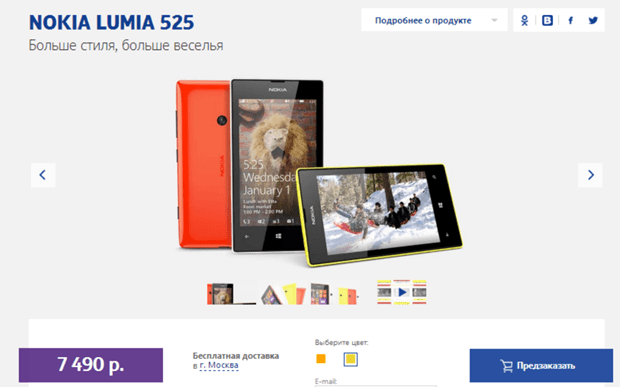 W7Phone.ru reports that the Nokia Lumia 525 will soon be available in Russia.
Nokia's official N-Store is now offering the handset for pre-order.
It will be retailing for 7,490 Roubles (around $225) which is of course somewhat more expensive than elsewhere, but this unfortunately is normal for Russia.
Pre-order the device at N-Store.ru here.