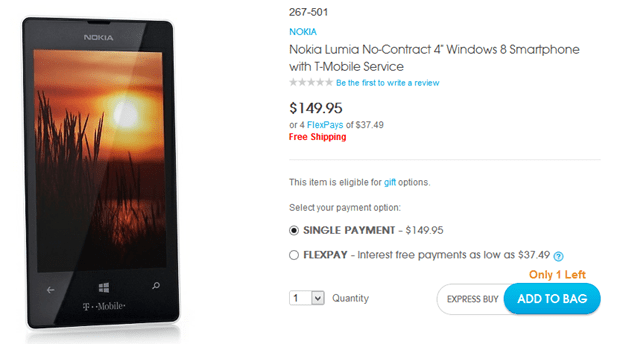 The T-Mobile Nokia Lumia 521 looks rather fetching in this hero shot on the Home Shopping Network, where the device has gone on sale somewhat early today.
The 4 inch screened low-end Windows Phone is retailing for only $149.95 without any contract, and appears to be moving pretty fast.
The handset is designed for the T-Mobile network, and if the label on  the check-out button is any indication will probably be sold out pretty soon today.
Try and pick up your own handset at the HSN here.
Thanks Arun for the tip.