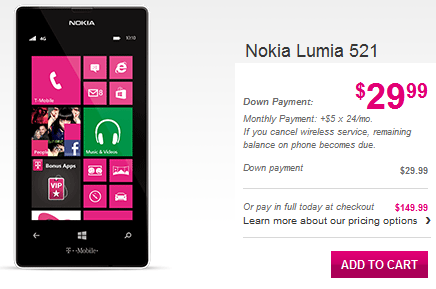 In case you are hunting the elusive Nokia Lumia 521, which seems to go in and out of stock constantly at places like Walmart and the HSN, the handset can now be purchased directly from T-Mobile US's website for $149.99.
That deal is also available as a down payment of $29.99 and 24 months of $5 per month.  That of course, uniquely for T-Mobile in the US, excludes the cost of the service plan.
Find the popular handset at T-Mobile here.
Via Reddit.com