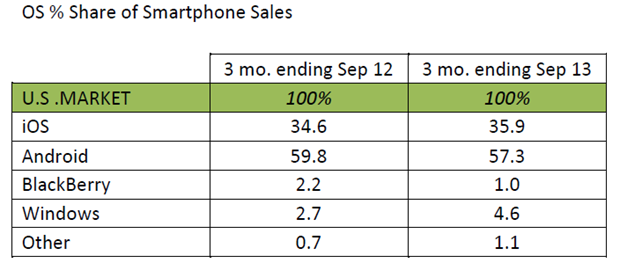 Kantar's numbers for the US market is now also available, and while unimpressive it does present a gain from the August numbers of 3%.
The main driver appears to be the Nokia Lumia 521, with Kantar saying:
Windows saw an uplift in sales share in the latest period with share up to 4.6%, with the budget Lumia 521 selling well on T-Mobile amongst consumers who do not want to be tied into a contract.
See the carrier numbers after the break.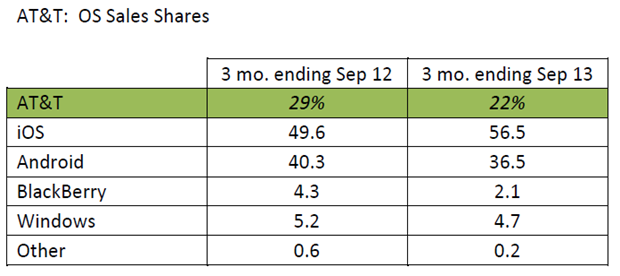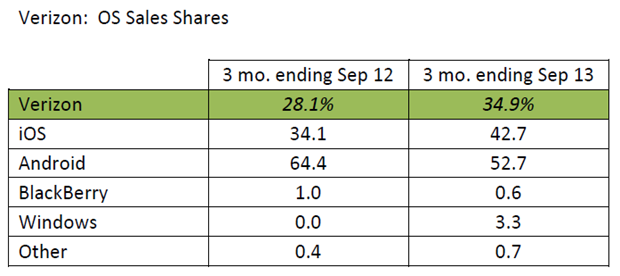 Source: Kantar