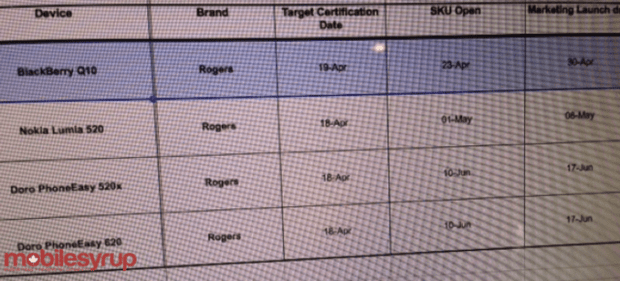 MobileSyrup has been sent a screen shot of an internal Rogers document showing their upcoming game plan.
Besides the boring Blackberry, the network will also be getting Nokia's latest low-end Windows Phone, the Nokia Lumia 520.
The handset will enter testing on the 18th April and should hit the market on the 6th May.
T-Mobile USA has also announced they will be getting the handset in early May, showing Nokia has a brand new low-end strategy for the North American market.
Via Engadget.com, Thanks Mike for the tip.