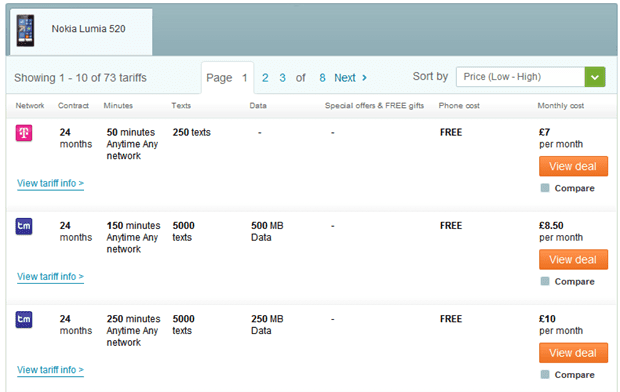 The Nokia Lumia 520 has recently become available on Pay as you Go for £99.50 per month on O2, but if you cant quite muster that lump sum T-Mobile has an amazing deal for you, which will net you the handset free for only £7 per month on a 24 month contract, with 50 minutes and 250 texts included.
Supposing you are actually planning to use the device as a smartphone the handset is also available for only £8.50 per month with 500 MB data, 500 texts and 150 minutes talk time anytime, any network.
At that price the competition such as the Samsung Galaxy Ace only have 3.5 inch half VGA screens or worse, something which punters will hopefully appreciate when they browse the shelves and see the great value for money on offer.
See the deals at Carphone Warehouse here.