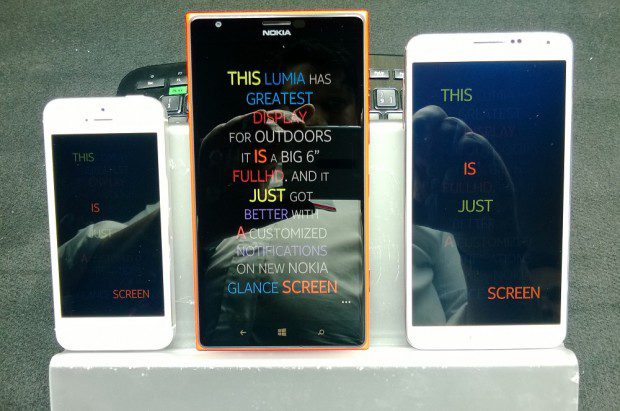 The Nokia Lumia 1520 has a screen that is  optimized  for outdoor visibility. This includes a very bright screen, a diffuser to remove polarization of the light from the LCD, and a special anti-reflective coating.
In the above picture an iPhone 5, Samsung Galaxy S4 and Nokia Lumia 1520 are placed in a light box with all screens at maximum brightness, displaying an identical picture.
The Nokia handset is the only one capable of having all the text legible, despite the harsh conditions.
See a video of the demo after the break.