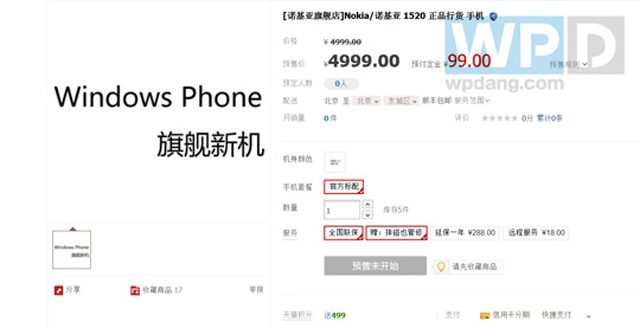 On the eve of Nokia World its getting more and more difficult to keep any secrets, even for Nokia's own stores.
Nokia's store in China have posted the official price of the Nokia Lumia 1520, and also a sheet showing the features of the handset.
The price of the high end device is now confirmed at 4999 Yaun (around $820) with a 99 Yaun booking fee.
The spec sheet (after the break) also confirms the rumored 1080p screen, Snapdragon 800 processor and 20 megapixel camera.
What do our readers think of the pricing? Let us know below.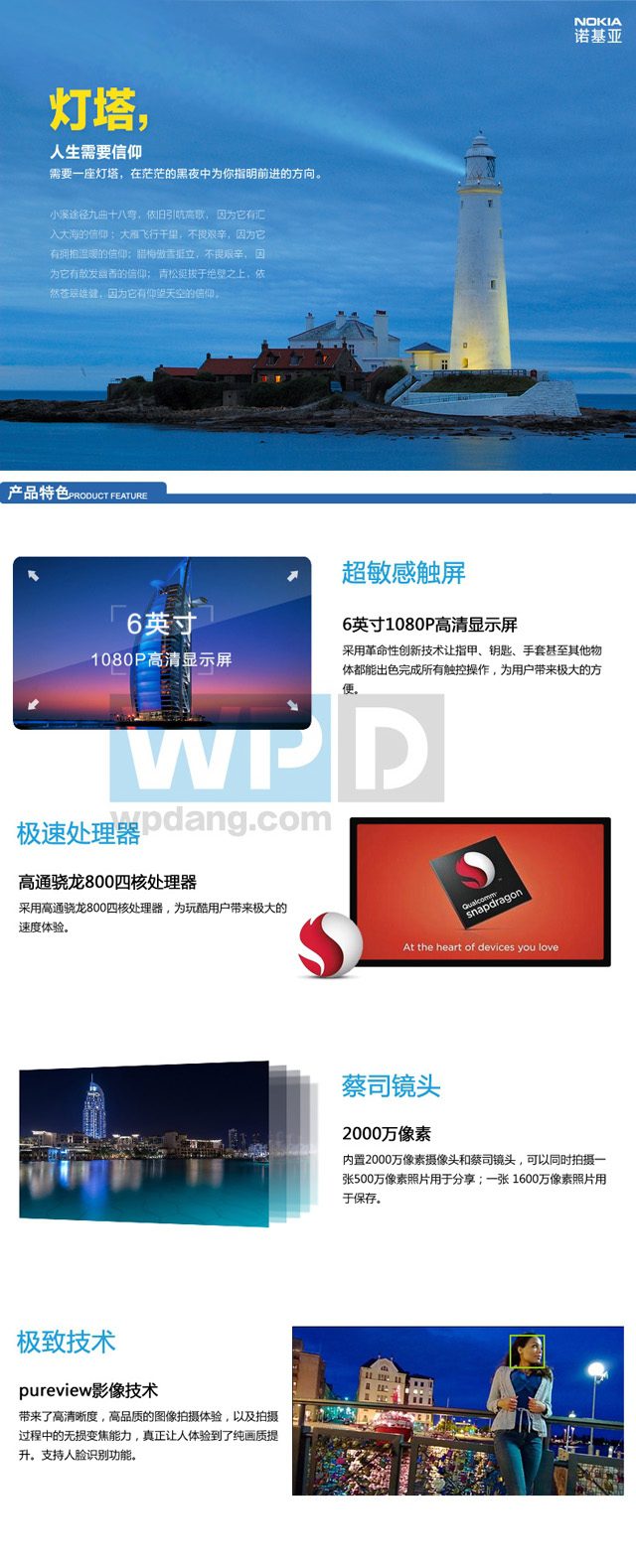 via wpdang.com, thanks Answer1626 for the tip.