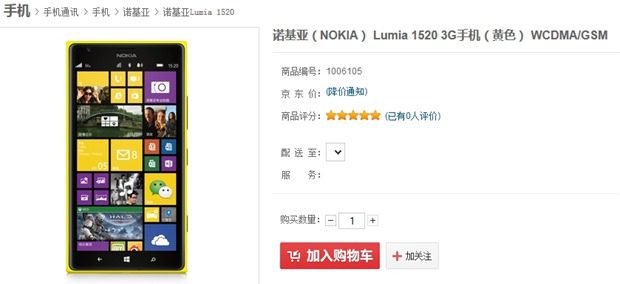 Chinese online retailer JD.com is now listing the Nokia Lumia 1520 for pre-order for 4,999 Yuan ($820/€606), which seems a reasonable starting price for the massive 6 inch quadcore handset.
The smartphone will be available in Red, Yellow, Black, and White, and it is expected to begin shipping in December.
ePrice.com.cn has earlier priced the handset similarly, suggesting this will be the official price at retail.
See the handset at JD.com here.
Via Softpedia.com