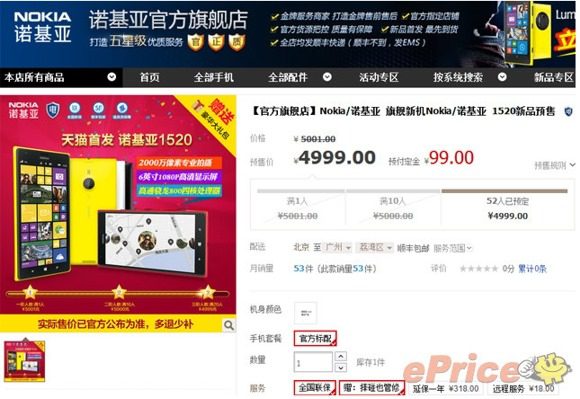 UnWiredView reports that major Chinese e-tailer ePrice.com.cn has the Nokia Lumia 1520 up for pre-order in China for 4,999 Yuan (around $830).
The handset is set to hit the market on the 11th December, according to ePrice, somewhat later than the November dates quoted in Europe.
The Nokia Lumia 1320 is also heading to China, but is expected to arrive only in 2014.
See the page at ePrice here.