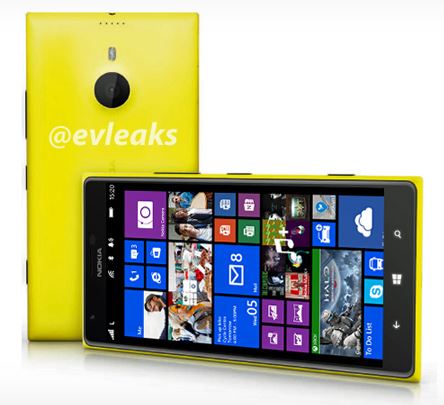 After all the information about the upcoming Nokia Lumia 1520 codenamed Bandit, @evleaks has posted an image revealing how the device looks like. As expected, Nokia Lumia 1520 looks similar to the current high-end Lumia series and it will also come in different colors including the iconic yellow.As you can see in the image above, the device is having a slight camera bump at the back of the device similar to Lumia 925 to sport the 6 element OIS lens assembly.
This 6-inch Lumia device is expected to be powered by Qualcomm Snapdragon Quad-core processor and 1080p display which is supported by the upcoming Windows Phone 8 GDR3 update.
See a perspective-corrected portrait version after the break.
And yes, it is really that tall.
Source: @evleaks