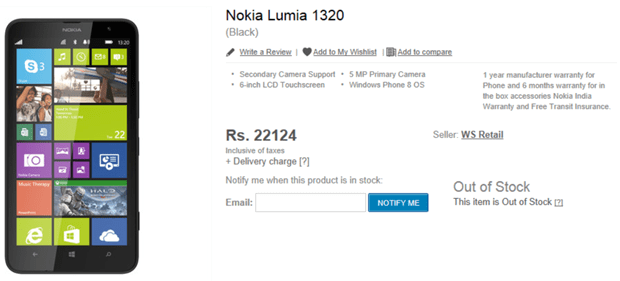 Recently released Nokia Lumia 1320 is already out of stock on Flipkart , a popular e-commerce website in India.
The handset is on sale for 22,124 INR ($360) and was released to the Indian market only a few days ago.
The handset can still however be grabbed on Nokia's own e-commerce site in India, where it is slightly more expensive at 23,999 INR ($390) and can be found here.