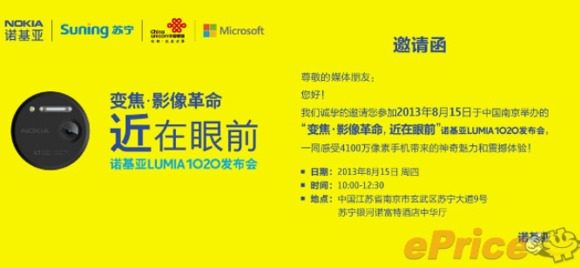 Unwiredview.com reports that Nokia's current flagship, the Nokia Lumia 1020, will be heading to China on the 15th of August, even before the device hits European markets.
Online retailer ePrice is already listing the handset, for the rather pricy 5,990 CNY ($978, €736) on the GSM China Unicom network.
The much more affordable Nokia Lumia 625 is also listed by Nokia China, but without a release date.
The Nokia Lumia 1020 should hit Europe some time in the September to October time frame.