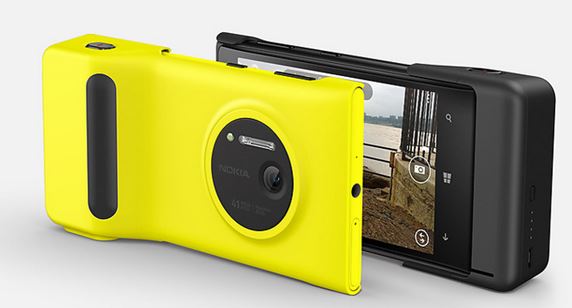 The Nokia Lumia 1020 was formally launched yesterday at an event in Johannesburg, and is now available to consumers.
The handset is on sale on Vodacom's Smart S contract for R399 per month on contract, and will soon be available from MTN. The suggested cash retail price is R9 499 and it is available in yellow, white and black.
Patrick Henchie, Nokia head of product for South and East Africa, says the Lumia 1020 is one of Nokia's most innovative products yet, saying due to the massive growth of online photo sharing the handset is not just for photography enthusiasts but for everyone.
He went on to explain that while the Lumia 1020 has amazing imaging capabilities, it does not skimp on the other features users seek in a smartphone, such as 32GB of storage, LTE, a 4.5 inch screen and features such as Microsoft Office.
With phones increasingly replacing PC's, especially in developing markets, a competent all-rounder is very important. Will any of our South African readers be picking one up? Let us know below.
Via itweb.co.za