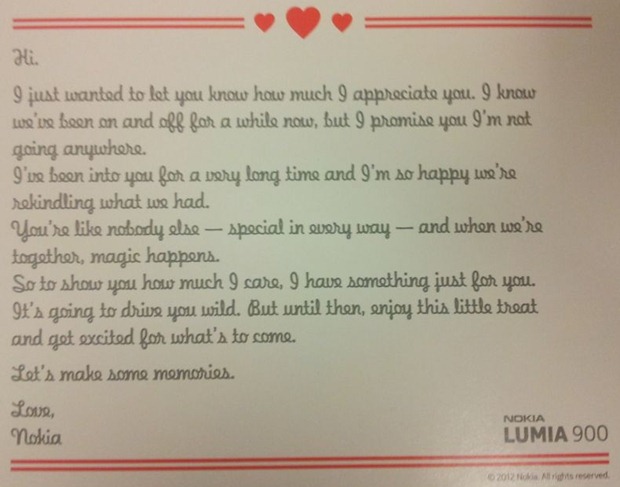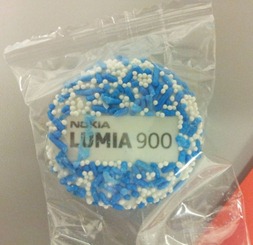 Via a Paul Thurrott tweet, we are able to lay eyes on a love letter penned by Nokia to AT&T.
Saying that Nokia has been "into" AT&T for a long time, and that together "magic can happen" they promised to give AT&T something that will drive them wild, and a "a little treat" to hold them over until then.
The letter is branded Nokia Lumia 900, the LTE Windows Phone 7 handset expected to be released on March 18th in USA, accompanied by a "rolling thunder" promotional program which is designed to overcome US consumer apathy and antipathy towards the Finnish company.
How do our readers feel about the letter – cute or just a little bit desperate? Let us know below.
Via TNW.com