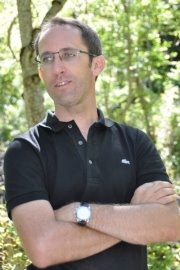 MonWindows Phone interviewed Olivier Lagréou (right), Product Marketing Manager at Nokia France. As usual Mr Lagréou was cagey, but nevertheless revealed some interesting information.
Firstly, on the matter of sales so far, while Olivier would not release figures, he confirmed that "the first weeks of sale are promising. It goes so well knowing that it is on an ecosystem that is not the most widespread on the market."
He said sales and positive word of mouth was working very well, and felt "a snowball effect is being created right now" which should boost sales even further.
He also said the pink Lumia 800 should be available by Christmas, and that other colours like yellow, green, white were being considered also for Q1 2012.
He confirmed completely new devices were planned for H1 2012 but would not be drawn on the name of the devices. He did however say the range for 2012 would include both low-end handsets bounded by the Windows Phone Chassis and high end handsets which will enrich the platform, saying "two phones are not enough to conquer the market."
Lastly he mentioned Nokia's software enhancements, saying updates to the applications were planned, which would for example bring Nokia Drive up to the level of its Symbian counterpart, including speed camera and other POI data.
Read the full interview with more information at MonWIndowsPhone here.