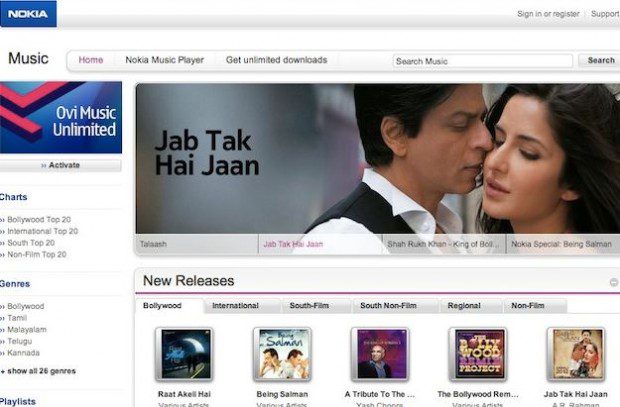 Nokia today posted a message on its online music store that Nokia Music site is no longer available. Nokia Music content will remain accessible on Nokia phones via respective apps. This was a expected move from Nokia since they were running the website and desktop client in maintenance mode as per global Nokia Care policy. They had shut down desktop downloads in December 2011 and moved to mobile only subscription plans since then.
Nokia was offering unlimited music downloads from Nokia Music Store through an active Nokia Music Unlimited subscription which was offered for free for limited period on most Nokia devices in India. This subscription was offering customers to download DRM free music via web, desktop and mobile devices. After today, you can access it only via Nokia mobile device.
How can I see if I have an active subscription?

Go to Nokia Music on your phone and then look in settings.

Can I transfer music from my phone to my PC?

You can use any compatible software to transfer music you have download on your phone to your PC,example Windows Media Player, Zune or Nokia PC suite.

I no longer have a Nokia phone.

Your Nokia Music Unlimited subscription can only be used on a Nokia phone.

Can I use Nokia Music Player?

If you have Nokia Music Player you can use it to listen to music on your PC.
Due to the changes Nokia implements to its services, Nokia Music Unlimited is no longer accessible through this website.