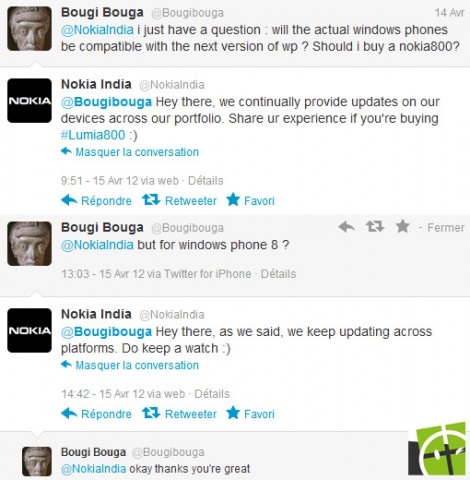 One of the biggest questions about recently launched Windows Phone 7 handsets is whether they will be upgradable to Windows Phone 8.
Now Nokia India has hinted on twitter that "we will continue to provide updates on our devices" and when asked specifically about Windows Phone said "as we said, we continue to keep updating across platforms."
This is of course not a solid commitment, but it is as close as we have ever has so far regarding Windows Phone 8 for the current crop of handsets.
We are of course of the opinion that Microsoft will do nothing but help sales by making it clear that an upgrade will be coming, and that their silence are doing nothing but hurting sales for those in the know. Hopefully Microsoft will come clean soon about the real situation.