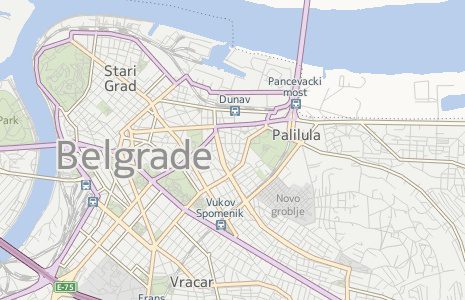 On their blog Nokia Conversations Nokia has announced updates to their mapping data, including some important additions.
Principle amongst these is the addition of mapping data for Israel and also Serbia, with Turn by Turn to follow, which still leaves Japan as a major black spot on the maps.
They also announced what they call "High definition maps" with shapes which are highly precise and detailed to better represent roads, coastlines and streams.
This includes higher detail in wooded areas in Russia, Norway and Sweden, more areas with pedestrian footpaths and better walking navigation, and more detail in less populated areas of Greece, France and Ireland.
The map update includes 133,000 KM of new or amended roads in UK only in the last 18 months with a similar level of updates in other countries, meaning the maps now include very recent features, such as the tunnel under Roma Tiburtina or in Germany the roads to the future main Berlin airport.
With the announcement of the extension of  Nokia Drive + to all Windows Phone 8 handsets in US, UK and Canada, the maps have really become a jewel in the crown of not just Nokia, but Windows Phone in general.
Read more at Nokia here.