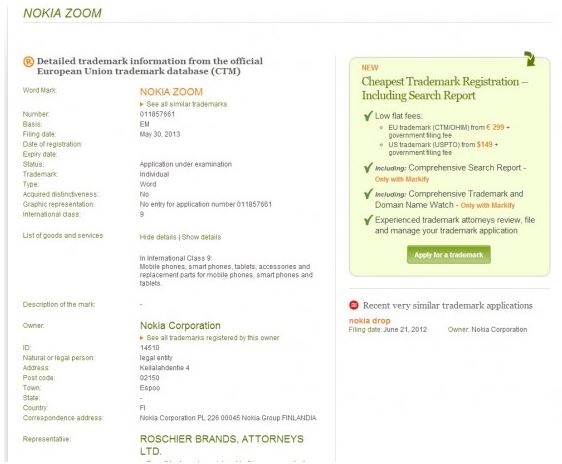 Nokia has trademarked 'Nokia Zoom' on May 30th 2013 and it has been filed under following classes.
In International Class 9: Mobile phones, smart phones, tablets; accessories and replacement parts for mobile phones, smart phones and tablets.
Nokia is planning to reveal its flagship Windows Phone device codenamed 'EOS' next month and they are planning to market it as Lumia 1020 according to recent reports. The EOS device will sport 41MP PureView camera that allows you to take photos with incredible detail. It also features lossless zoom enabled by oversampling method. I guess 'Nokia Zoom' could be the new marketing name for lossless zoom functionality. What do you think?
Source: Markify via: MyNokiaBlog