Bezels are a necessary evil for large handheld devices as otherwise the supporting hand will cover the displayed content on the screen, and also cause spurious activation.
Nokia has been granted a patent for making bezels a touch more useful by making them touch sensitive.
They claims:
An apparatus, method, and computer program product are described that provide for an active digital bezel area on a display of a device. Touch input may be received in a bezel area provided on the display, where user interaction with content presented within the bezel area at a location corresponding to the location of the touch input is initially disabled. A force component of the touch input may be detected and compared to a predetermined force threshold. In cases in which the force component of the touch input exceeds the predetermined force threshold, user interaction with the content at that location may be enabled. In this way, the force exerted by the user in applying a touch input in the bezel area may be considered an indication of the user's intent to interact with corresponding content within the bezel, and such interactions may be provided for accordingly.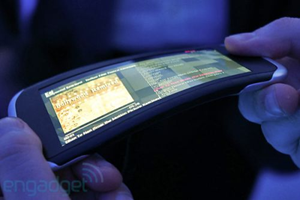 Nokia has of course shown off multiple prototypes through the years of bendable and deformable devices which takes input through force sensors.  It may be that Nokia is finally getting ready to bring such a device to market.
See the patent here.
What do our readers think? Let us know below.
Via NPU