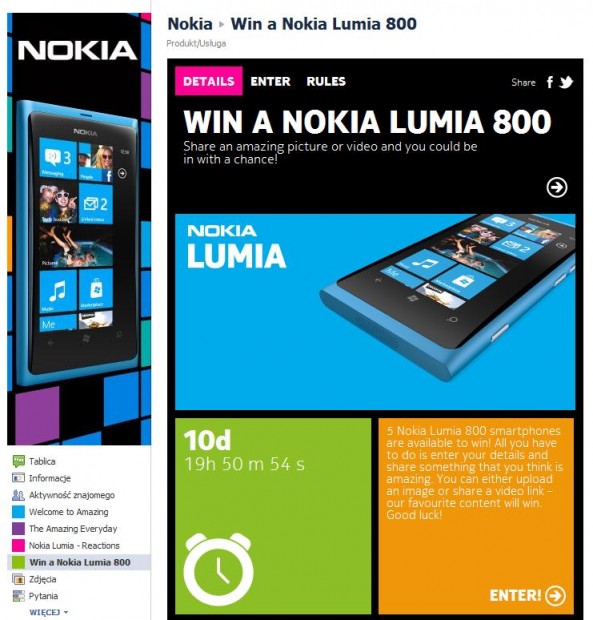 Know of something amazing? It its amazing enough you can win one of 5 Nokia Lumia 800's on Facebook.
Simply visit their page here and share the content with them to enter the contest.
For an idea of the type of content they are looking for, their amazing every day ad is probably a good clue.
Via oWindowsPhone.pl.
Thanks Jerry for the tip.