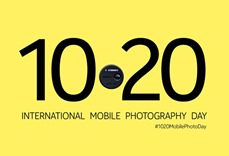 FoneArena reports that Nokia continues to pile gifts on to Nokia Lumia 1020 owners.
We have already heard of a year's worth of free Netflix in USA and UK for 1020 buyers, and now Nokia's latest initiative is free photo prints using Photo Prints app for Indian buyers.
The promotion is part of Nokia's new International Mobile Photography Day on the 20th October in which Nokia encourages people to capture once-in-a-lifetime, unexpected moments.
Nokia is producing a mobile photo documentary from 1020 owners around from the world depicting the most brilliant examples of life's unexpected moments and are encouraging owners to tweet pictures with #1020MobilePhotoDay on the 20th.  The video will be shown on the 21st, just before Nokia World.
If you rather keep your pictures on your wall Nokia India will offer each user  up to 6 large sized photos (2 of 12x24inch and 4 of 10x8inch) absolutely free of cost, in addition to a super-large 16×20 inch print at a 50% discount.
Does the free gifts temp our readers to splash out 50,000 INR for a Nokia Lumia 1020? Let us know below.