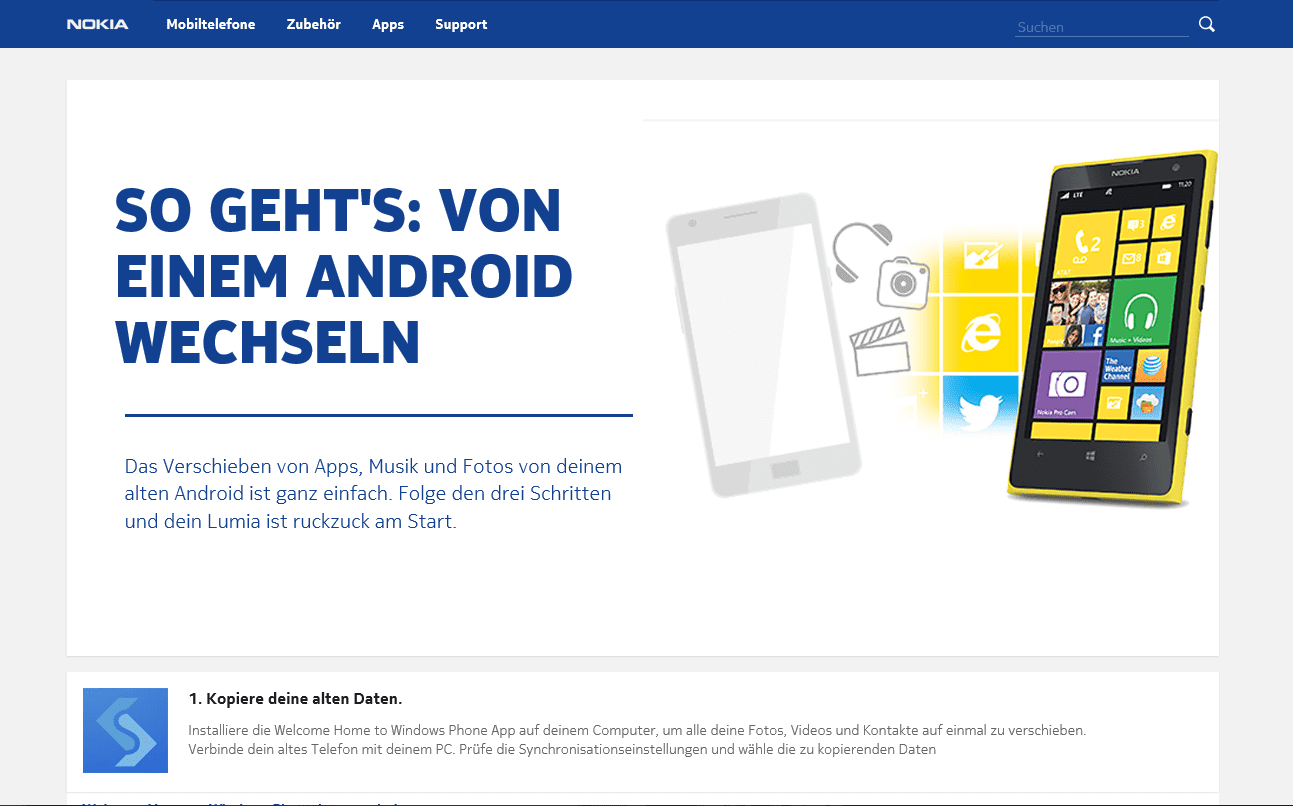 Switching to a Nokia Lumia Windows Phone can be very easy if you know the right tools, but if you do not, it can also be a pain in the butt. Nokia Germany seems to have acknowledged this and put a site online which explains how to migrate you data from your old device to your new one and even how to find the apps which matter to you.
For BlackBerry, iPhones and Android devices the procedure is more or less the same: First you have to copy your files with Welcome Home to Windows Phone, then you need to use the app AppSwitch to find all your apps and last but not least you need to sync your data from your PC or Mac to your new device with Microsoft's Windows Phone app – that is how Nokia describes the switch.
Nokia also explains how to switch from your old Nokia to your new smartphone.
The (German) site can be found here and may be helpful to people who are not quite techies yet.