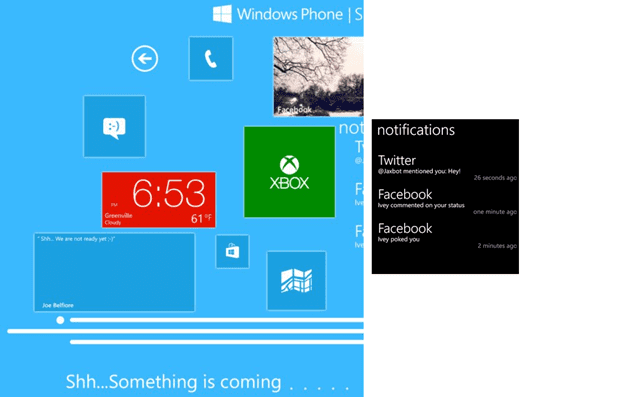 Nokia employee XXXXX Â has posted the above image to deviant art with the caption:
"Quite a trip at Redmond. There is something I am not allowed to talk but allowed to tease. It is not confirmed in case you make a guess (either right or wrong , I won't answer ). That is what tease meant to be"
XXXXX works for Nokia in Software Quality Assurance for Windows Phone 8, and the picture hints at notifications being centralized into a notification centre.
We already know that Microsoft has said that they intended to implement a notification centre, but ran out of time. We are also expecting a future update named Apollo + to add features such as VPN.
Would our readers be happy with a Start-screen based notification centre (ie one you have to return to the Start screen and then needed to swipe to) or is a draw down one like on iOS and Android or Gesture based one like on Blackberry 10 essential? Let us know below.
Via WPC