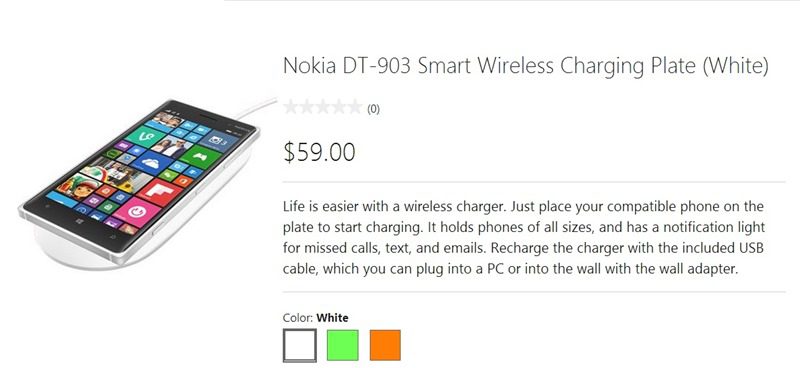 After a pretty long wait the Nokia DT-903 Smart Wireless Charging Plate is now on sale in the USA at Microsoft Stores and online.
The plate, which is Bluetooth LE enabled, costs $59.00 and will pulse gently to remind you to charge your device, or when you receive a notification, be it Facebook, twitter, text message, missed call or more (user selectable)
The device is currently gracing my coffee table – look forward to our review imminently.
Find it at the Microsoft Store here.