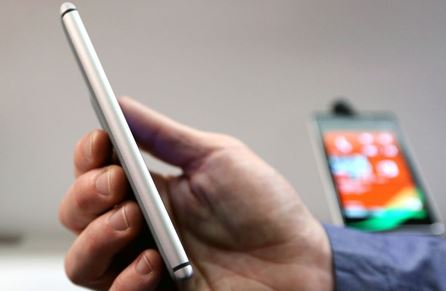 When Nokia announced Lumia 925 last week, they promised about the great antenna performance on the device despite its aluminum construction. The metal strip makes the device look gorgeous, and adds robustness to it.
Here is the info about the smart antenna system on Lumia 925,
On the Lumia 925, the aluminium ring around the phone actually act as parts of the phone's radio antenna system. The main antenna is located in the bottom area of the phone and two more towards the top of the phone. There are then stripes that separate the antennas from the other parts of the metal ring.

Nokia-specific technology incorporated within the antenna solution maximises its use of radio bands – whether you're on GSM, WCDMA or LTE networks. It will also adjust the 'balance of power' between the antennas according to how you're holding your phone.

The end result is that you'll get equally good radio performance out of the Lumia 925 as you would from a wholly polycarbonate phone, plus the most important benefit in the form of a stunning design.
If you were worried about iPhone death grips on Lumia 925, you can forget about it now!
Source: Nokia