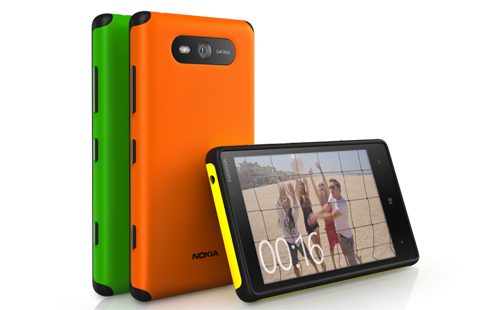 While announcing Nokia Lumia 820 device, Nokia also revealed the interchangeable shells that can be purchased to use along with Lumia 820. These interchangeable shells not only just allow you to personalize your device but also adds certain functions that adds value. For example, Wireless Charging shell allow you to place your phone on a Nokia Wireless Charging Plate, Nokia Wireless Charging Stand, the Fatboy™ Recharge Pillow, or the JBL PowerUp Wireless Charging Speaker to charge the device and these are available in five matte colours: white, yellow, black, red and cyan – all matte and made from PC/ABS.
Ruggedised shell made from PC/ABS but has another rubber-like material around the front and the edges. It protect the edges of the screen and the corners and these will be available in matte yellow, green and orange with a black TPU trim.
Read more at the link below.
via: Nokia Conversations