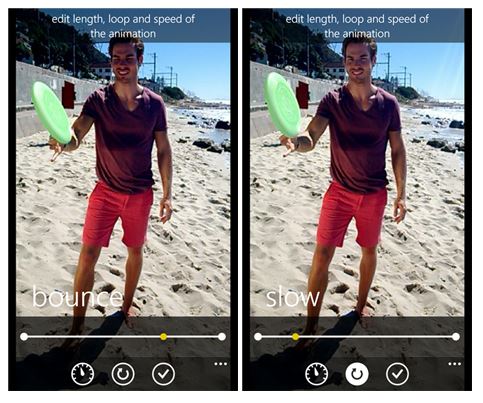 Nokia recently updated their exclusive cinemagraph app to v3.0 with new features such as the ability to add effects, etc. Today they detailed the changes in the updated app.
Effects:

Cinemagraph 3.0 gives you more control over the animation and there are new flexible editing options so that you can relive your memories in exactly the way you want. You can now enhance your frames with colour filters, just like in Creative Studio.

Speed Dial:

When you've created the animation section of your Cinemagraph, you'll now be able to use a speed dial to control the slow motion effect to make it play 'more slowly' or 'extremely slowly'.

Frame Indicator:

One of the most useful features has always been the ability to trim the beginning and end of your Cinemagraphs. There is now a new moving frame indicator that makes it easier for you to trim at exactly the right moment.

Enhanced sharing:

Following feedback and demand from users, sharing options have already been introduced to Cinemagraph, but this latest update sees further improvement in this area too.
Read more about it from the link below.
via: Nokia Conversations