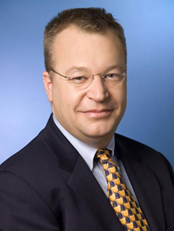 Nokia management have become the subject of a lawsuit accusing management of misleading investors regarding the success of their Windows Phone venture, saying: "Nokia's shift to the Windows Phone platform has not halted its sliding position in the global smartphone market, as the company promised it would."
Complaint Robert Chmielinski, represented by Robbins Geller Rudman & Dowd and the class he claims to represent, accuses Nokia of  violated federal securities laws, saying:
"The complaint alleges that during the Class Period, defendants told investors that Nokia's conversion to a Windows platform would halt its deteriorating position in the smartphone market. It did not," the lawsuit states. "This became apparent on April 11, 2012, when Nokia disclosed that its first quarter performance would be worse than expected. Nokia expected its first quarter 2012 non-IFRS Devices & Services operating margin to fall by 3%, and projected first quarter 2012 Devices & Services net sales of €4.2 billion."

"It also disclosed a glitch in its newest Windows offering – the Lumia 900. Nokia had to immediately offer customers an automatic $100, making the phone essentially free," the complaint continued. "As a result of this disclosure, the price of Nokia's American Depositary Shares ('ADRs') dropped over 16% in a single day."
 The complaint was filed with the United States District Court for the Southern District of New York on May 3rd and Chmielinski and his layers are seeking unspecified damages for themselves as well as all individuals and institutions that owned publicly traded shares of Nokia stock during the class period.
Following the publication of this article, Nokia issued the following statement:
"Nokia has become aware of the filing of a securities class action complaint naming Nokia Corporation as a defendant, filed in the US District Court for the Southern District of New York on May 3, 2012. Nokia is reviewing the allegations contained in the complaint and believes that they are without merit. Nokia will defend itself against the complaint."
Nokia's board recently expressed their confidence in the eventual success of their transition plan, with their incoming board chairman Risto Siilasmaa, saying " I am certain we have the right team, the right strategy and increasingly the right products to emerge as a very successful company."
In some ways much depends on their Q2 2012 sales, which grows from a base of 2 million Lumia handsets sold in Q1. If Nokia could double this to 4 million I suspect most investors would be satisfied, but if, as is likely, the number is closer to 3 million the grumbling will continue, and at 2 million outright revolt is possible.
What do our readers think of Nokia's near term prospects of satisfying investors? Let us know below.
Via BGR.com