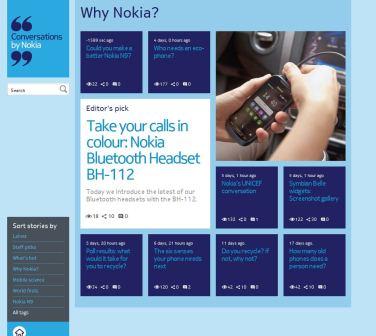 Nokia Conversations website has been redesigned to Metro like desgin with tiles all over it. It's a regular website/blog posting official Nokia related information which is now turned into an attractive Nokia news destination. You can visit the website  here.
Nokia has also redesigned its Digital Newsroom website where you can find all Nokia event related news, press releases,etc,. You can visit it here during Nokia World 2011 for official information on new devices..! !
You can find a video about new Nokia conversations website after the break.